Johann Fleischmann †
Dear Friends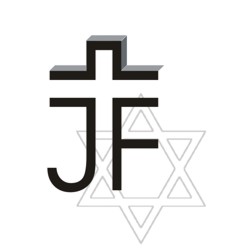 Our Johann has died.
He lost his fight against cancer.
Johann died on 25th of November 2013 in the early morning within his family circle.
We are deeply saddened.
During the last two years sometimes things seemed to get better and therefore we hoped until the end.
Johann had so many ideas and plans, Mesusa 10 was already written and even Mesusa 11–16 were almost completed.
We will miss him anywhere and anytime.
On Tuesday, 26th of November 2013, we will guide Johann to the cemetery, beginning at 2:00 pm at "his" Schoah memorial in Mühlhausen, next to Maria-Kilian-Church.

On Friday, 29th of November 2013 we will accompany him for the last time – his last way will start at 2:00 pm at the cemetery in Mühlhausen and after his funeral a church service will take place at Maria-Kilian-Church in Mühlhausen.
Johann, we miss you.